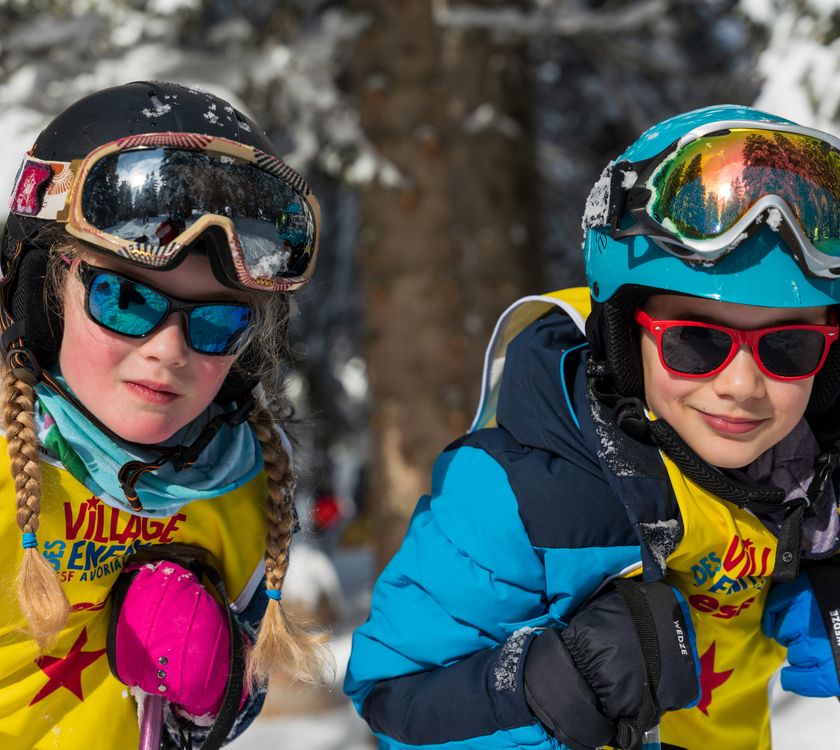 The Kid's Village
for children aged 5 - 12 years old
Children are welcomed at the Children's Village in Avoriaz, for half or full days, depending on the parents' choice: activities and meals fit around a day devoted to snow sports.
Your child will be able to improve on skis or snowboard. Whether they are a beginner or an experienced skier, a freeride or competition fan, they will find a group at their level in the Kid's Village.
My day at the Kid's Village
9:10am

: Children are welcomed outside in their ski clothes by an activity leader. Formation of groups by level and age. The instructor gives a bib to each of their students. Lessons start at 9.15am

11:45am

: End of the morning ski or snowboard lesson. Parents pick up the children who are only registered for the morning. For those who are registered for lunch, a warm meal awaits them at the village's restaurant. Before or after the meal, a moment of relaxation in a games and activities room.

1:30pm

: The children meet their instructor for their second ski or snowboard session of the day.
04pm : Depending on the choice made at registration, the children can go home or stay for the day's entertainment ** : Face paint, show, games, puppets or video: each evening is something different.

05:30pm

: End of the day. The children leave the village, in complete safety: A member of staff is always at the exit to see of the children and their parents:
** : Optional, choice of the parents who can pick up their child at 4pm or at 5.30pm, not between. No animation on Friday, you can pick up your children at 4pm !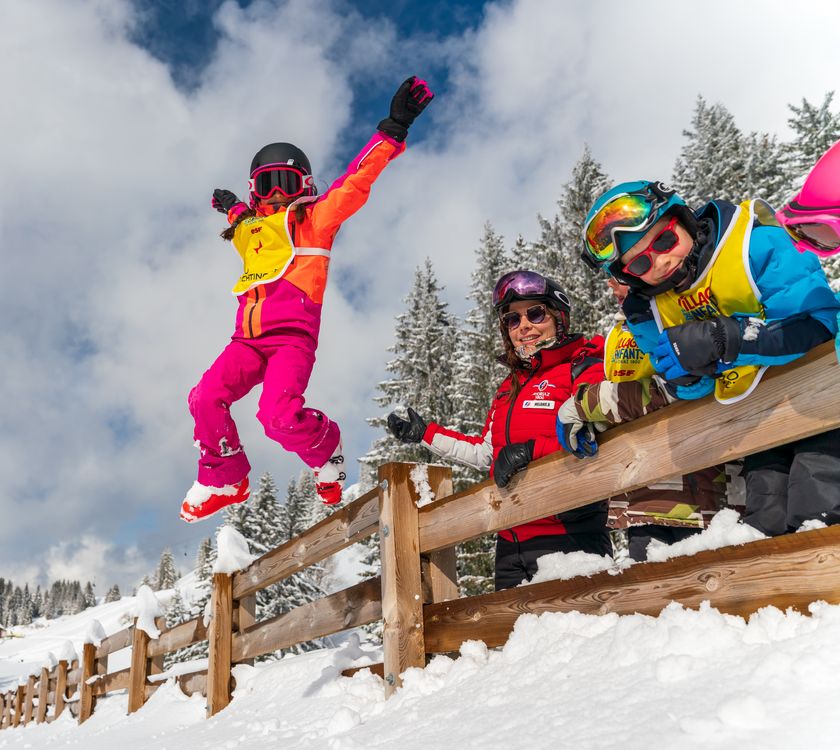 Ski or Snowboard lessons.
The Village proposes to your children training courses of :
Ski
Snowboard (from 8 years old only on afternoons sessions)
Multi-slide ( ski + snowboard in all day session with registration via this form)
A team of professionals made up of qualified instructors and activity leaders will be present to ensure that each of you have an unforgettable time.
Children are assigned to groups according to their level. Depending on the progress of each child, modifications can be made to the group during the week.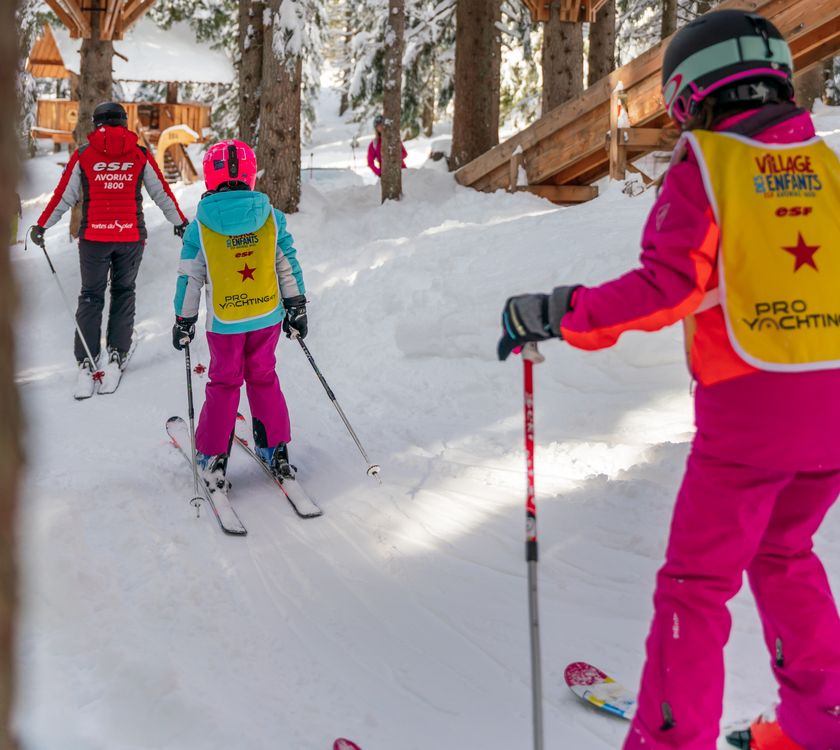 The Team Rider
Are you a Gold Star skier? The Team Rider courses offer you more fun skiing with :

Moguls
Snowpark
Local off-piste
All-terrain skiing
You'll meet friends your own age and share a great time with our passionate esf instructors.

During the french holidays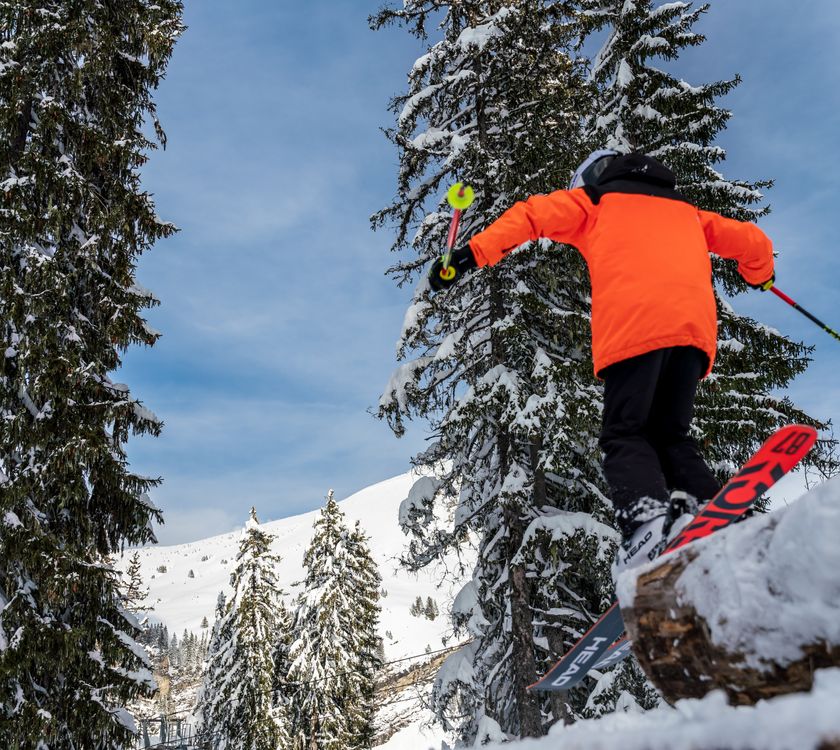 Private Lessons
For a tailor made session:

Avoriaz Kid's Village offers private lessons:
An instructor for one or two students of the same level
Ski or Snowboard
1h, 1h30 or 2h durations
Possibility to reserve 6 lessons at the same time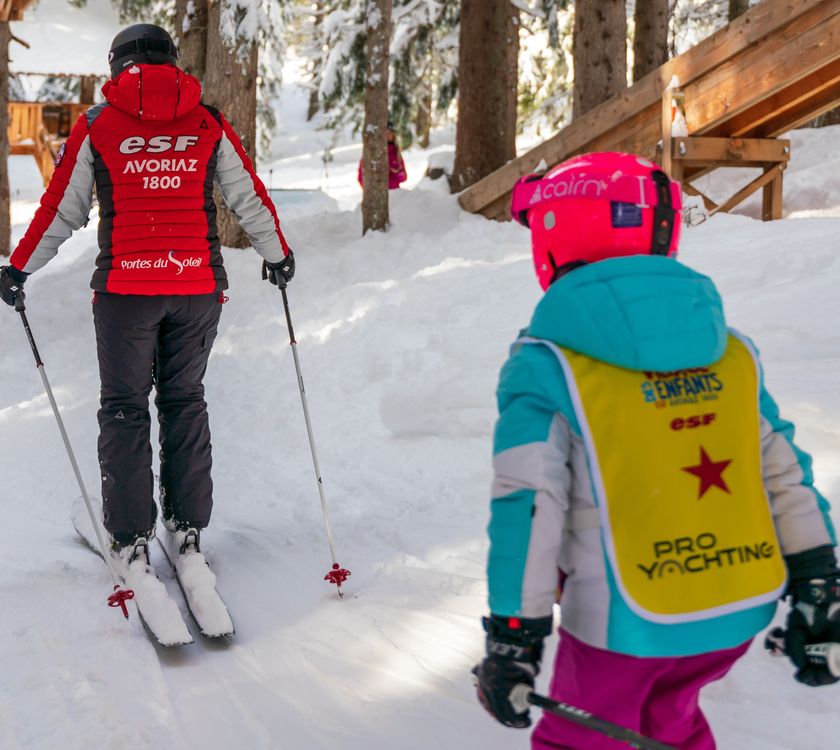 Book a course for your child:
Courses start Sunday or Monday
Activity between 04:00pm and 05:30pm is optional.
You can pick up your child before or after (not in the middle!)
Don't forget to give them a snack
!! In the event of a particular health condition, a handicap, a motor or learning disorder, or a specific need, it is imperative to notify us by email or by contact form in order to plan a pedagogical arrangement!!
Rates winter 2023/2024
Bookings will start on September 1rst
Starting at 265€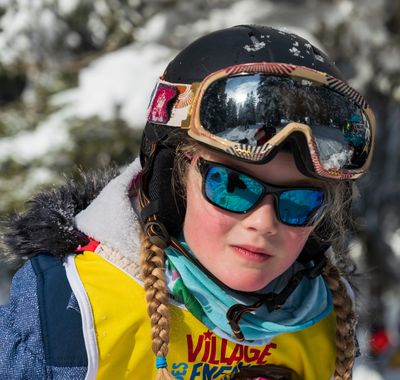 5 or 6 days with or without meal
Ski or
Multiglide lessons ski + snowboard
9:15am-11:45am et 01:30pm-4:00pm*
* optional lunch 11:45am-1:30pm
* optional animation 04pm-05:30pm
Starting at 196€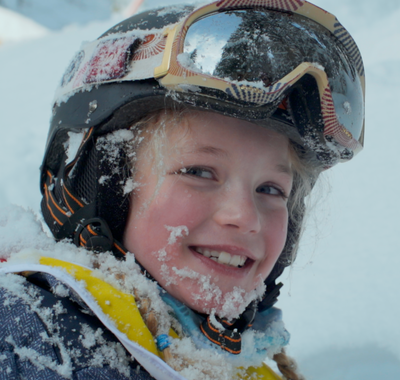 5 or 6 mornings
Ski lessons
09:15am-11:45am
Starting at 196€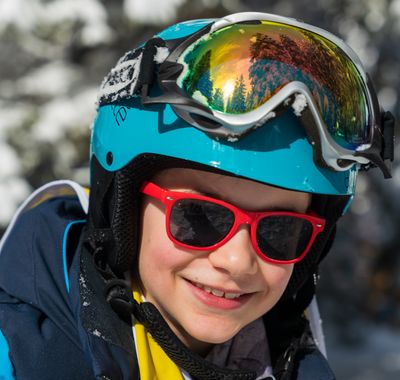 5 or 6 afternoons
Ski or snowboard lessons
1:30pm-04:00pm*
* optional animation 04pm-05:30pm
Starting at 49€
Single session
Half-day or day of ski or snowboard lessons based on our availability
Starting at 20€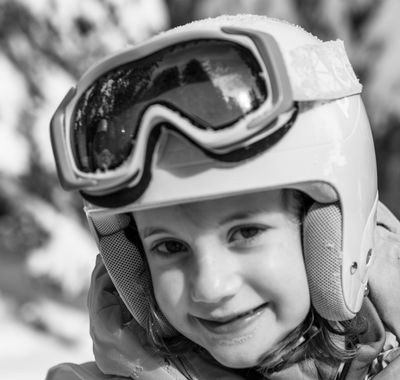 Single meal
Meal and entertainment from 11.45 a.m. to 1.30 p.m.
20€ for 1 meal
15€ per meal for 2 or more meals purchased at the same time

stArting at5€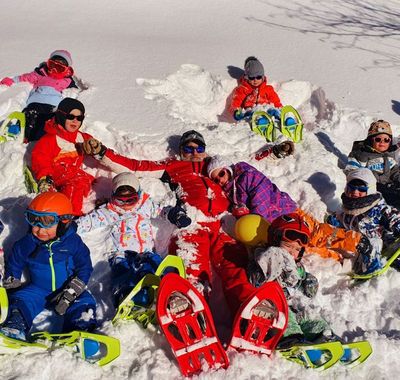 Animation from 4pm to 5.30pm
Animation after ski for children from 5yo to 12yo