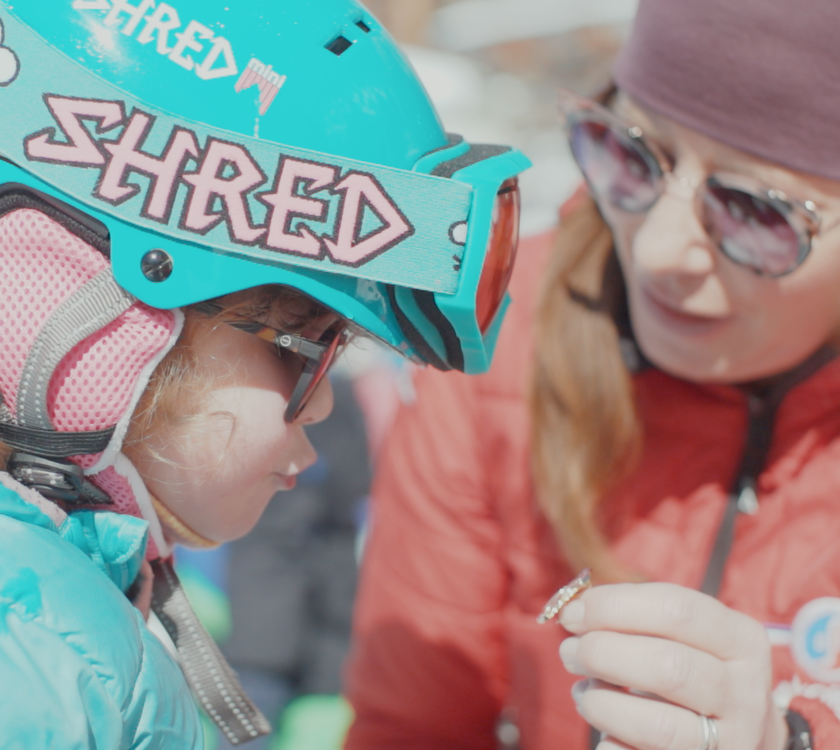 Little One's Village
for children aged 3 to 4 years old
Discovery days of snow sports and cocooning
Trust us with your child for half or a full day, and choose a formula with or without meals : it's up to you. We take care of everything else!
My day at Little One's Village:
9.10am : Children welcomed in their ski clothes outside by an activity leader. The activity leader will put a

green vest on the 3 year olds

and a

blue vest on the 4 year olds

. And just like that, we get on our skis, swowshoes or sled : lots of fun for all! Activities start at 9.20am
10.30am : time for a snack break! Then back outside to do a lot of snow games or ski.
11.45am : For some of us, it's time to find Mum and Dad. For those who are staying for the whole day with lunch, we loosen our boots, and get into the warm. A warmed meal is waiting for the children in our restaurant.
1pm : A moment of relaxation in our dedicated room.
1.30pm : back outside to have fun in the snow : meeting outside, ready to ski again!
4pm : Activities are over for the day! My parents can come and pick me up at the sign. If not, I can go back in to the warm with my favourite activity leader for the activity of the day

** :

Faceapint, show, games, puppets or video : something different every night
5.30pm : Home time : see you tomorrow!
**
: Optional, parents have the choice to collect their child at 4pm if they wish or at 5.30pm, not between!. Medal ceremony at 12pm or 4pm on Friday (no animation on Friday, you can pick up your children after the medal ceremony)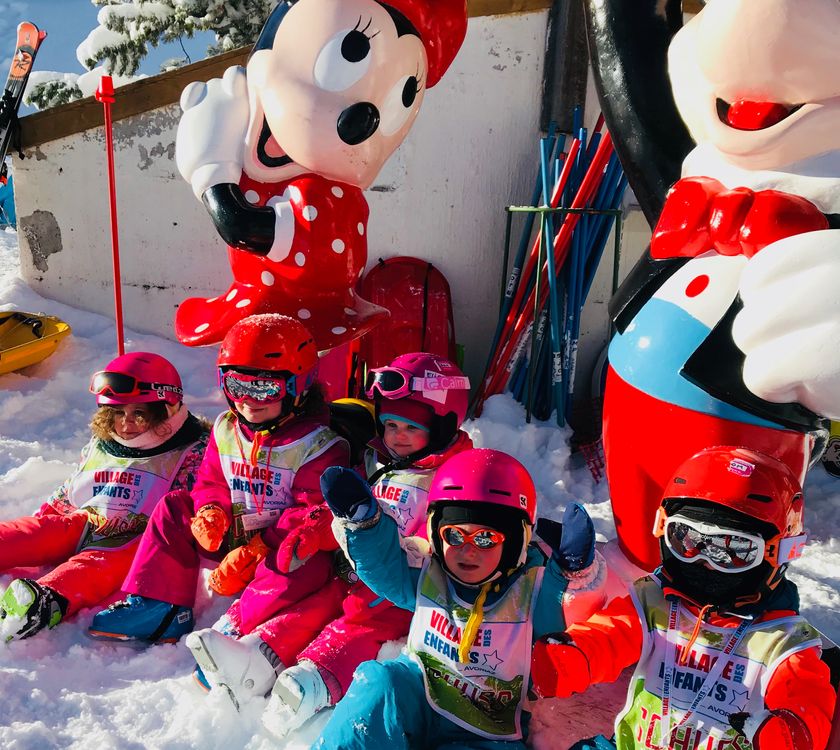 1st slides
5 safe hectares of slopes specially created for little ones!

The site is scattered with characters, drawings and cartoons for a fun approach
Toboggan bumps
Mini course
Colored lines to follow
Small stepping stones
Snow-wire
Conveyer belt lift
Introductory ski lift.
At the Children's Village ski school your little ones will evolve with joy, under the watchful eye of our qualified early childhood instructors.
The icing on the cake on Friday: a ski instructor comes to assess the progress made by each child and our medal ceremony is a magical moment to end the week.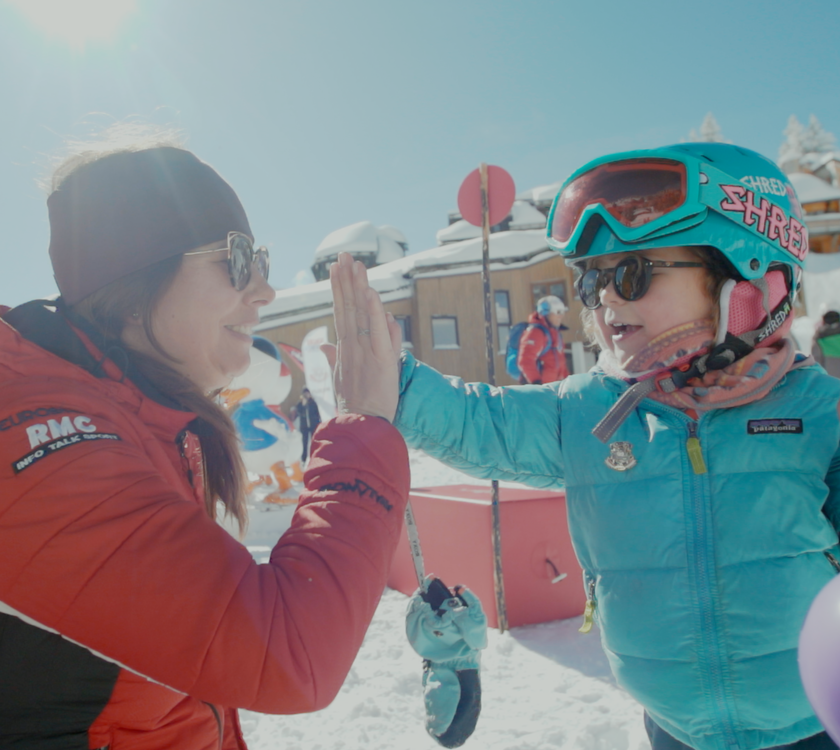 Snow animations
The Children's Village is also a whole mountain universe and snow activities to discover
Visit of the Children's Village & musical choreographies
Snowshoe outings
Treasure hunt
XXL collective games : giant bowling, beret, curling
Yooners
Snow sculptures, snowmen...
Sledding, snowskating...
Flash mob
Olympiads
Ice skating*
Trip to the farm of Seraussaix*
Blind test...
At the Children's Village, our animators will be there to supervise all your adventurers and help them discover the pleasures of the mountains, the various snow sports and other activities that are also part of the development of children in the snow.
*For day children only, small additional financial contribution required.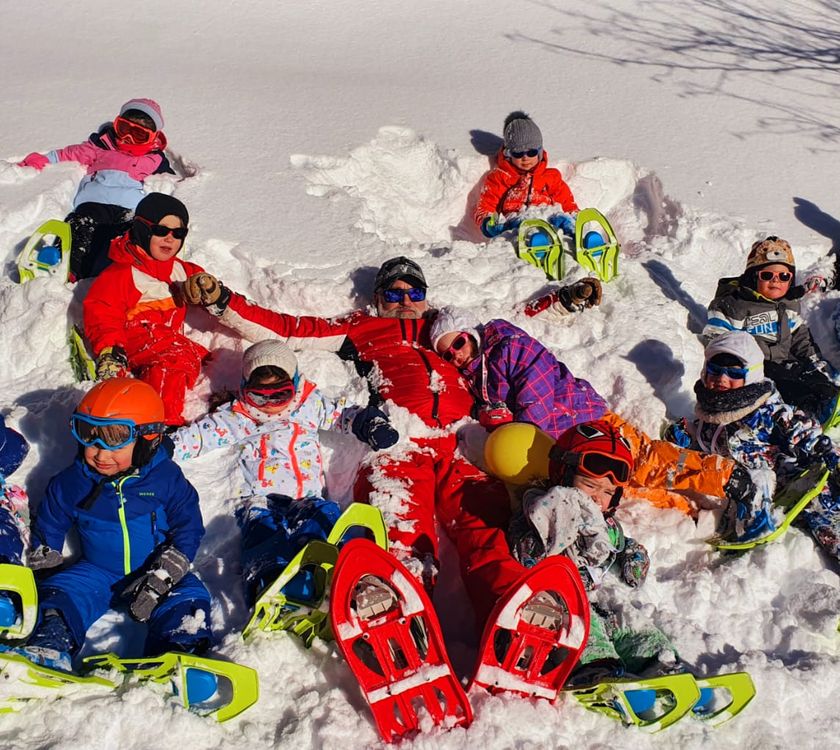 Private Lessons
For a tailor-made accompaniment for fast progress!
The children's village of Avoriaz offers private lessons :
one instructor for one or two children of the same level
skiing or snowboarding
1h, 1h30 or 2h.
Possibility to book 6 lessons at the same time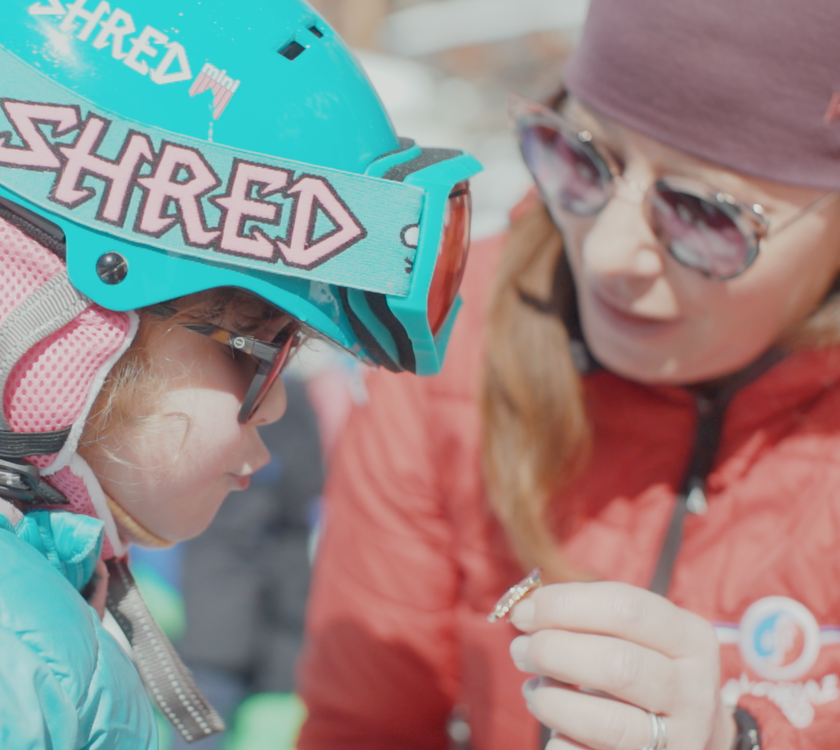 Book the leisure center for your child
Formulas start on Sunday or Monday
The activities from 4pm to 5.30pm are optional:
!! In the event of a particular health condition, a handicap, a motor or learning disorder, or a specific need, it is imperative to notify us by email or by contact form in order to plan a pedagogical arrangement!!

Bookings will start on September 1rst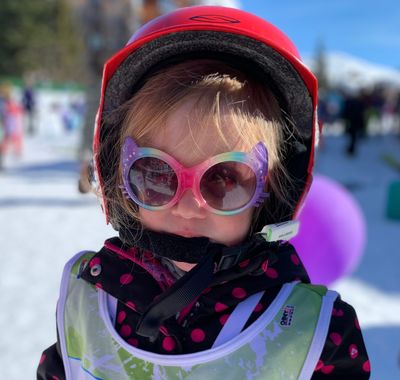 5 or 6 days with or without meal
9.15am-11:45am and 01:30pm-04pm *
* optional lunch 11:45am-01pm
* optional animation 04pm-05:30pm
Starting at 196€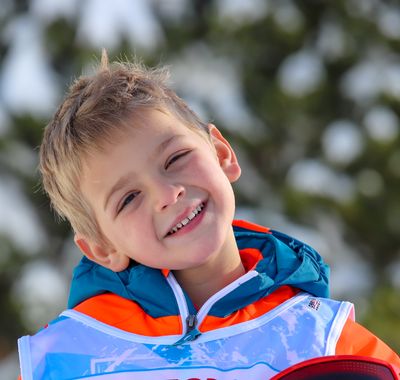 5 or 6 mornings
Starting at 196€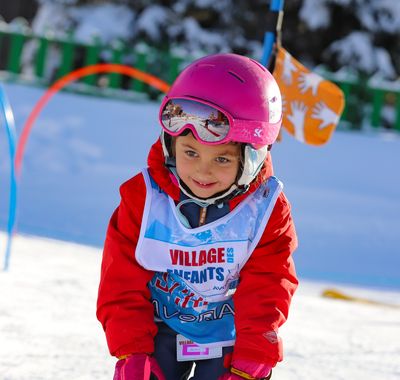 5 or 6 afternoons
01:30pm-04:00pm
* optional animation 04pm-05:30pm
Starting at 49€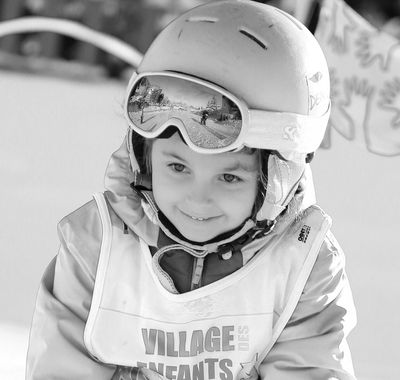 Single session
Half-Day or Day
based on our availability
Starting at 20€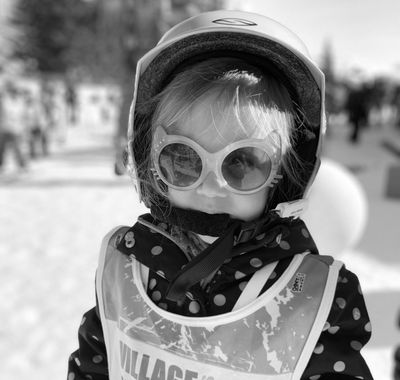 Single meal
Meal and entertainment from 11.45 a.m. to 1.30 p.m.
20€ for 1 meal
15€ per meal for 2 or more meals purchased at the same time

Starting at5€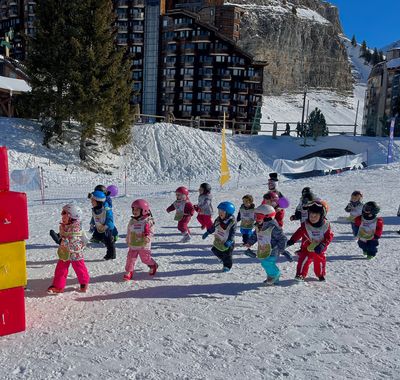 Animation from 4pm to 5.30pm
Animation after ski for children from 3yo to 5yo
Frequently Asked Questions
You can find answers to frequently asked questions here.
Can my 3 and 4 year old children be in the same group?
In this case it would be the older one who would go with the 3 year old but they might get bored. The 3 years and the 4 years are not mixed because the rhythm and the rate of progression are different. We therefore advise you to leave them in two separate groups. They won't be very far during their ski sessions and will be able to be together during the meal and the activities.
what happens if my child is too tired or doesn't want to ski?
An activity leader is always present inside just in case of an upset, cold or a tired child. She will take care of them, comfort them or make them take a little nap if necessary.
The activity leader will have your child join the group as soon as they feel better.
how does the meal work?
The children have lunch inside the chalet of the Children's Village. Their meal (hot starter and dessert) is served to them at the table by the leaders.
does my child need a ski pass?
The little ones stay inside the secure area the whole time they are with us. They don't need a ski pass.
WHO will SUPERVISE MY CHILD?
To accompany your child's first slides, a qualified instructor will be there to guide them and take care of their well-being.